Bonham founded in 2012
Bonham Strand (Hong Kong) is an award-winning manufacturer of quality bespoke apparel for men and women in 2013 which restoring the traditional value to the "Made in Hong Kong" brand. Manufacturing locally offers a promising space for self-development and elevation for the disenfranchised garment workers and youth in our community. We do aim at imparting the bespoke craftsmanship and spirit to the next generation.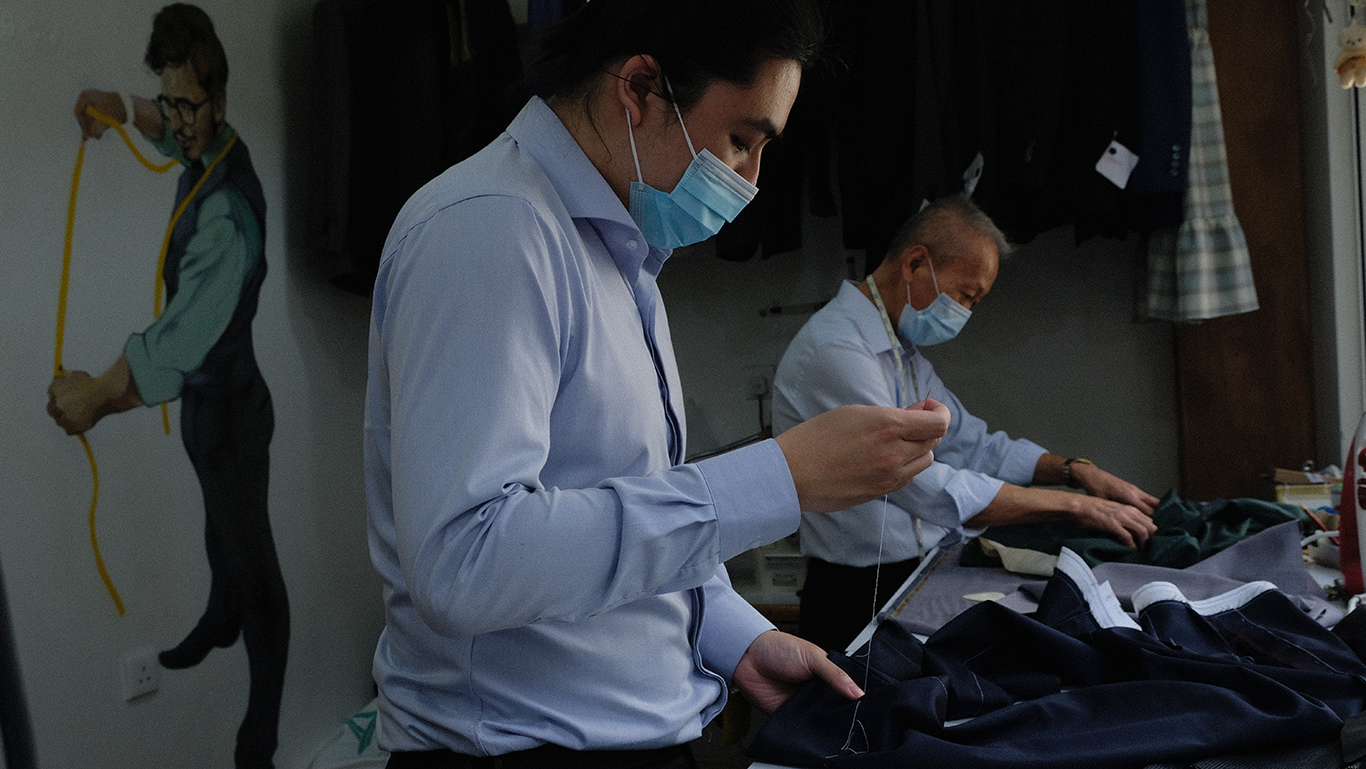 We genuinely guaranteed our garments 100% crafted in Central shop by our designers, cutters and tailors with decades of experience. The finished fine products are promised to satisfied our customer's need individually. We invite you to join our workshops and experience the earnest craftsmanship behind our bespoke products.
Book An Appointment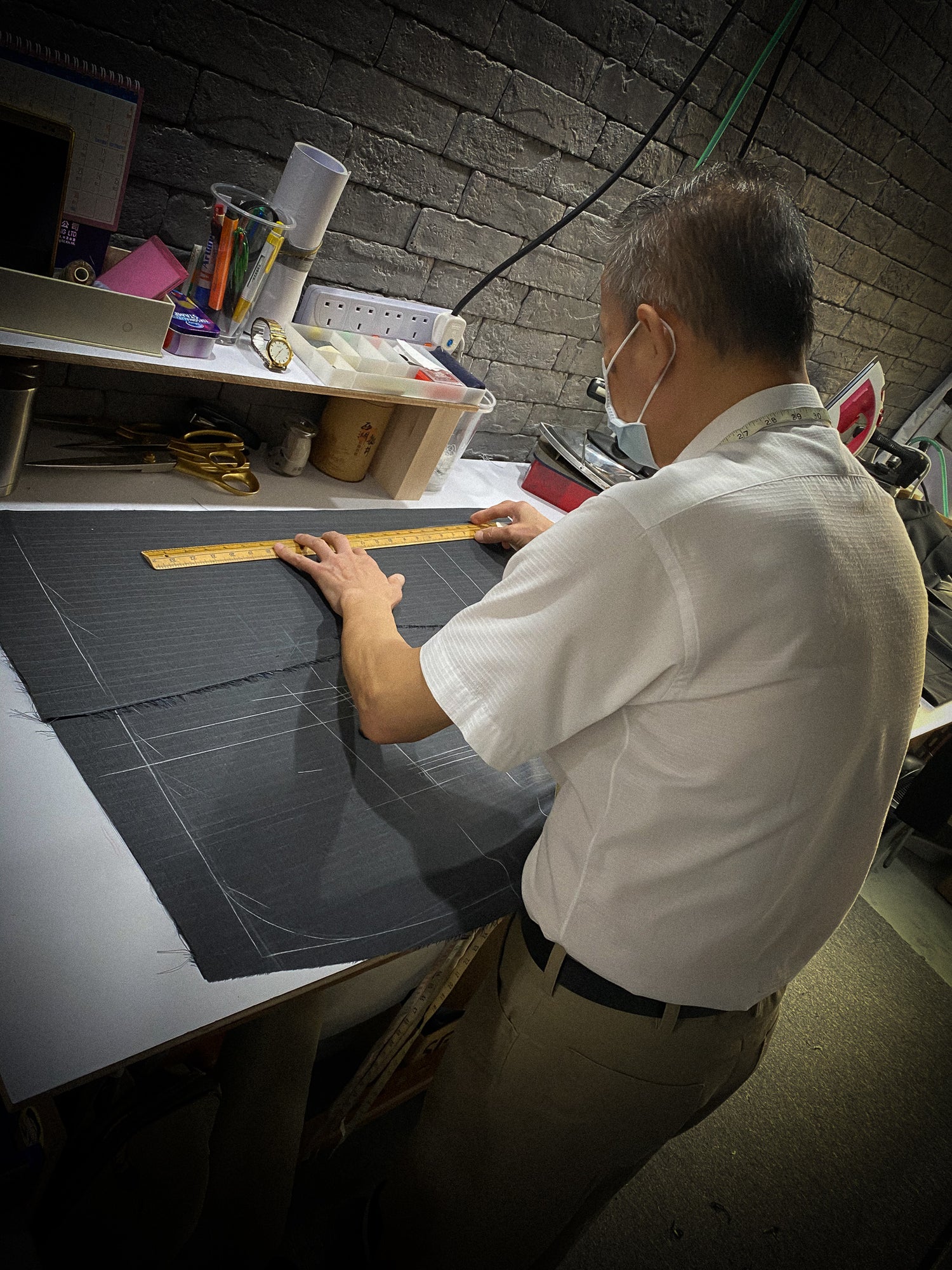 Cutter
Cutter act as an architect of the suit, they understand as far as possible the individual need of the customer and use the chalk to patterning the fabric matches exactly at the seams when the suit made up. The Cutting is done with shears, and sewing up the pieces together for the first fitting with white cotton thread. Fitting times depends on different body shape to adjust properly. After fittings, the suit will be taken apart again to the production.
Tailor
Tailors act as a construction worker of the suit, they give the suit its shape, interlining canvas, cotton, felt,or horsehair sewn into the material itself with countless small hand stitches, the process takes time attentively. And the button holes is also a labor-intensive process especially bespoke Milan Eye, it is very different from machine sewing.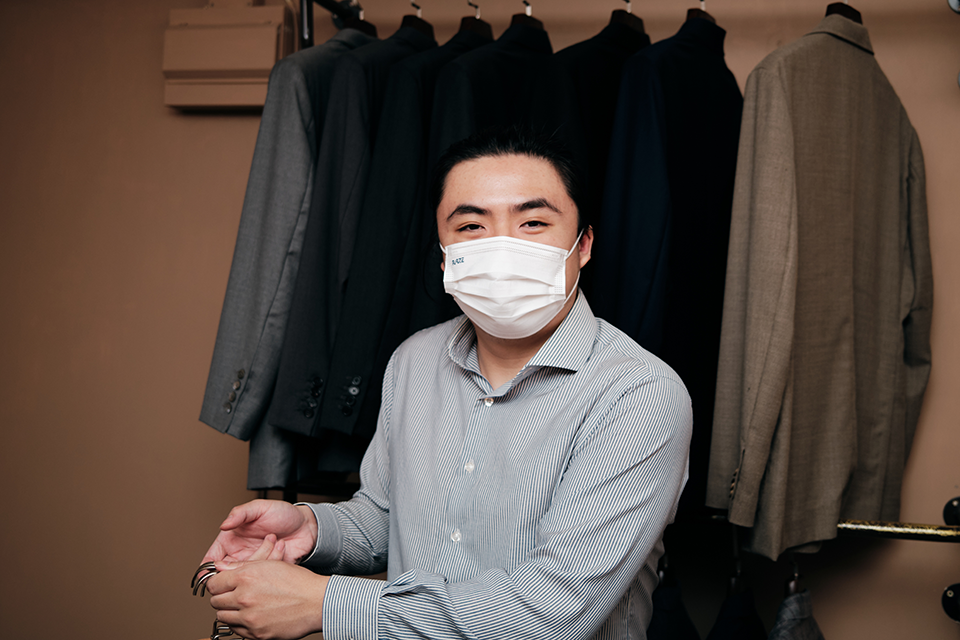 Consultant & Stylist
We work as a designers to figure out what is the most suitable color and patterns and thus give various suggestions for clients to choose, from the styles to inner linings, from traditions to modern trends, from lights to senses, from simple to revival, we gather the trends to your silhouette changing every time.
​
We also work as a detective to consider every single change of your silhouette, same suit but big difference to make it to different feelings, for example the lighting of the pants can be pipe-stem, tapered, bell bottom or even trapeze line etc.
Our Amazing Team
First Cutter Mr. Cheung

Five decades has passed since Mr. Cheung first handmade suit, he always thinking of the tough and happy learning life which it has come to be regarded as a classic story of bespoke tailoring.

Cutter & Tailor Mr.Lai

Six decades he have almost worked for bespoke tailoring in his whole life, he love craftsmanship very much and very happy to share to the younger generation, wish they could carry on.

Tailor Mr.Hui

Mr Hui had worked as Shanghai tailor in Pennisula hotel and other tailor shops before with almost 60 years experience, he looks young but he is the rarely one still do handmade clothes steps by steps in Hong Kong.

Tailor Ms.Chung

Ms.Chung is a lady tailor from luxury brand and with Bonham since 2012 and now she help to make pants, lady wears, alterations and a good instructor in workshops.

Tailor Mr.Chiu

Mr.Chiu starting to learn to be a shanghai tailor since 16 years and now he is 35 years old with ten thousands suits made, his strengths in hand sewing in details and he always make the beautiful Milan Eye.

Shirt Tailor Mr.Chiu

Mr. Chiu come from Shanghai and are the expertise to make the shirt at his home in new territories.

Designer Irene

Irene is our part time designer and stylist, who have 10 years menfashion working experience.

Tailor Trainee Kris

Kris is a fan of Men Fashion and full of energetic motivation to explore
more new ideas into the genuine bespoke tailoring.
Fabric we recommend
Woven in England Fabrics

Holland & Sherry & its groups

Bower Roebuck

Charles Clayton

Dugdale Bros

Woven in Italy Fabrics

Loro Piana

Reda

VBC

Drago

Kerry Knoll

Angelico

Monti

Other Brand

Zegna

Hesworth

Volendo Vector

Scabal

Thomas Masion
Materials we use
House Interlinings

Standard one we order from Itay by rolls stored in Central shop, and we use the expensive Ponytail for canvas, which is resilient and durable

House Lining

Standard one we order from Italian Brand Kerry Knoll for Breathable Bemberg lining

House Zipper

Standard one we use are made in Japan or made in England zipper

House Buttons

Standard one we order from natural shell or wood or horn buttons which will not have colouring problems

House Pads

All pads we handmade by order by rolls of the soft and pure cotton

Other options

We have a wide range of different items for you to pick and add up to your garments